Description
Horizontal Paws Print Urns – Great metal urn that is good for any family pet.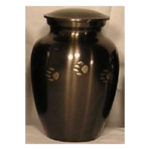 Slate with Silver Paws/Claws #2811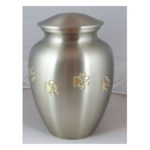 Pewter with Gold Paws #2812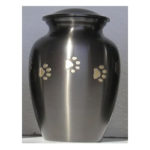 Slate with Bronze Paws #2829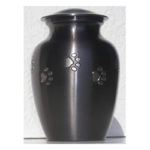 Slate with Silver Paws #2830
---
X-Small 
Up to 30lbs. 4 inches tall.
Small
Up to 45 lbs. 6 inches tall.
Medium
Large
100+ lbs. 8 inches tall.
Keepsake
The urn is 3 inches in height.