Description
Vertical Paw Print Urns – Great metal urn that is good for any family pet.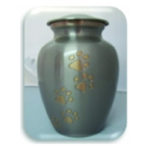 Pewter with Brass Paws #2806
Brass with Black Paws #2807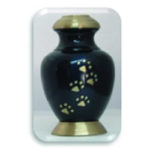 Midnight Blue with Brass Paws #2808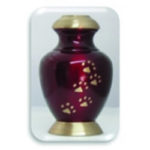 Ruby Red with Brass Paws #2809
---
X-Small 
Up to 30lbs. 4 inches tall.
Small
Up to 45 lbs. 6 inches tall.
Medium 
Up to 75 lbs. 7 inches tall.
Large
100+ lbs. 8 inches tall.
Keepsake
The urn is 3 inches in height.